SERENITY
A PLACE TO UNWIND AND RELAX
SPLENDOUR
EXPERIENCE FIRST CLASS SERVICE
TRADITIONAL
EXPERIENCE ANCIENT HEALING
ENJOY
TOGETHER WITH FRIENDS AND FAMILY
Welcome to TIRTA SPA Boracay Island, Philippines
It is time to indulge in an extraordinary spa holiday that promises to truly pamper and rejuvenate you…
Immerse yourself in a blissful escape, just a few hours away from the sun-drenched beaches, and embark on a captivating exploration of the island's hidden treasures.
Allow us to introduce you to TIRTA SPA, a haven of unparalleled luxury and serenity that sets itself apart from the multitude of spas available.
"TIRTA" is the Hindu Sanskrit word for "Holy Water".
The gates open to reveal a sacred paradise enveloping the spiritual healing powers of water and a private path that will take you on the road to relaxation, rejuvenation, restoration and renewal.
Surrender yourself to a well-deserved pampering at Tirta Spa – a world-class health spa offering high quality facilities and wellness therapies. Special treatments such as full-body massages, facials, body wraps, body polishes, aromatherapy treatments, Tirta Spa signature packages and packages specially designed for male and female clients, as well as a variety of expertly crafted spa products, give clients the opportunity for renewal at the heart of this peaceful, yet invigorating, luxury spa. Though generally catering to a high‐end clientele comprising Filipinos and foreigners alike, Tirta Spa welcomes everyone who is need of relaxation and inspiration. Tirta Spa is the realization of a vision of Proprietor and Spa Director, Ms. En Calvert (the Founding Owner). Acting on her desire to provide an oasis for people wanting to regain balance in their lives, she decided to turn her property into just that – an oasis of comfort where one is nurtured and cared for.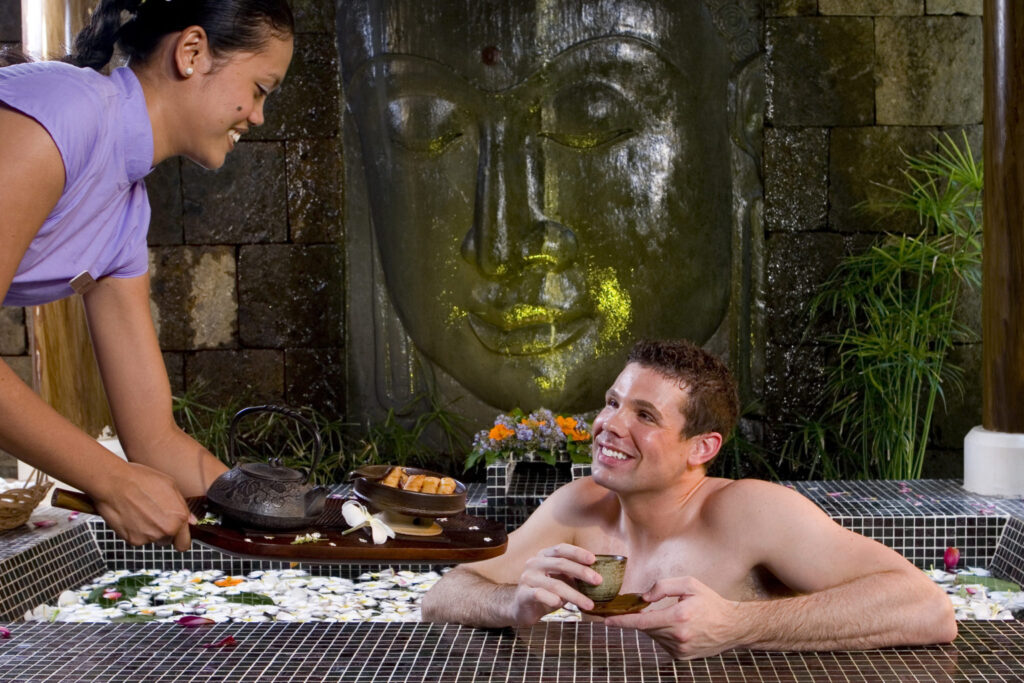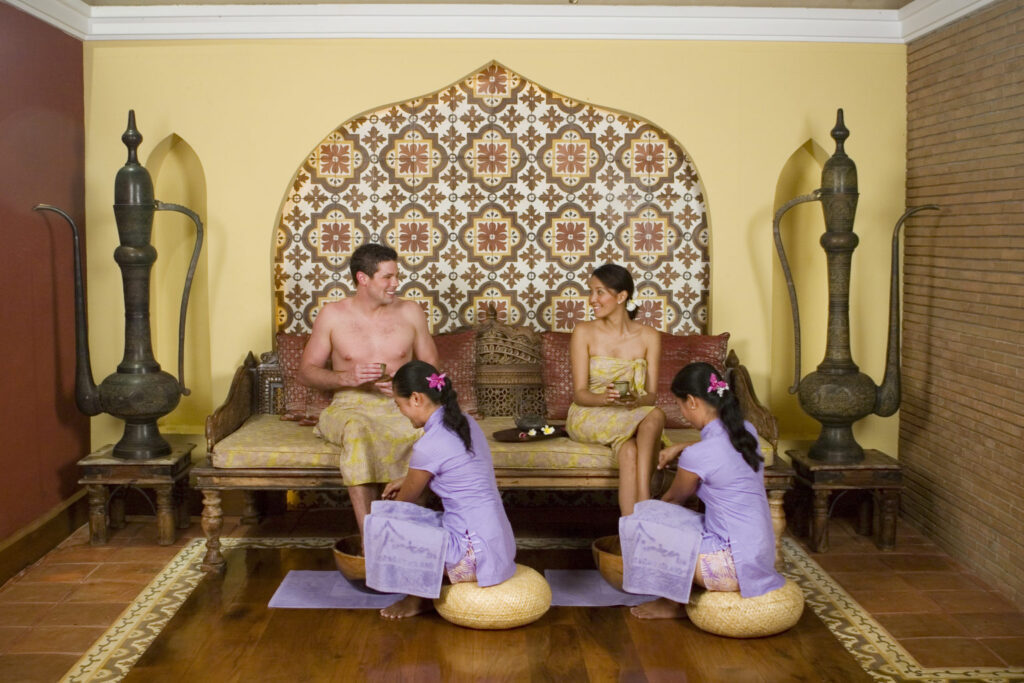 TIRTA SPA TREATMENT PACKAGES
Himalayan or Tibetan Singing Bowls are tools or instruments used by monks in Healing and ceremonial practices in the monasteries and temples since the ancient time.
Sound therapy is essentially the process of healing the mind and body through music, tones, frequencies and vibrations.
TUNING FORKS SOUND HEALING VIBRATION THERAPY
TUNING FORK sound healing therapy uses calibrated metal tuning forks to apply specific kind of vibrations to different parts of the body. This can help release stress, tension and energy, and promote emotional balance. It supposedly works similarly to acupuncture, using sound frequencies for point stimulation instead of needles.
Become a Certified Sound Healing Expert