"Unlock the Mystical Power of Sound Healing: Become a Certified Expert with Tirta Academy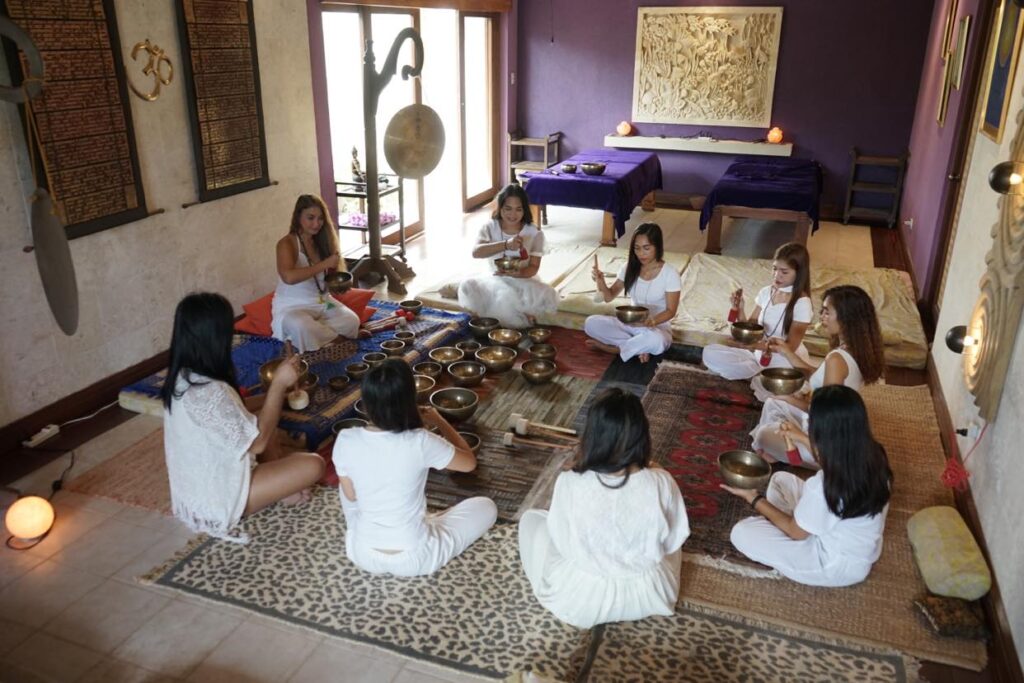 Welcome to the Tibetan Sound Healing Meditation and Vibration Therapy School at Tirta Spa Boracay. Take a moment to stop, pause, breathe, and listen to the sacred, mystical therapeutic sounds and vibrations of Tibetan singing bowls. Experience mental detoxification, purification, refreshment, rejuvenation, and healing of your body, mind, and soul.
Sound has been used as a healing tool in ancient cultures, and with our sound healing sessions, you'll be experiencing an ancient spiritual history of healing. Tibetan singing bowls and their sound and vibrations have been used as energy healing medicine for centuries. Our bodies and brains resonate naturally with the energy vibrations around us, and sound healing is a simple form of meditation that balances your brain waves, influencing your physical, mental, and emotional health to experience inner peace.
 Sound healing embrace you with positive, healing vibrations, to help you expel stagnant energy, old wounds, childhood traumas and any kinds of past trauma events or PTSD.
It simply support your body's natural healing power.
"Sound will be the medicine of the future." The future is NOW! – Edgar Cayce
Why should you enroll in this course?
Experience Demonstrations with Practical Training – a far superior option compared to online studies.
Anyone with an open mind! This course is designed for individuals who are willing to explore new ideas, tracing back ancient healing methods in modern science, for complementary healing to enhance mental well-being, especially for highly stressed individuals.
Additionally, if you are seeking a part-time or full-time career transformation and aspire to lead a passionate and meaningful life, this course is perfect for you.
BECOME A CERTIFIED SOUND HEALER