"Words of Praise: Hear from Our Satisfied Clients about Their Tirta Spa Experience"


THE MOMENTs BELONG TO YOU

"Welcome to Tirta Spa's testimonial page! Located in the tropical paradise of Boracay heart of Boracay, Philippines, our spa draws inspiration from the ancient healing practices of Ayurveda. Our highly skilled therapists are trained to provide personalized treatments that cater to the unique needs of each guest. But don't just take our word for it – read on to discover how Tirta Spa's treatments have helped our clients achieve balance, harmony, and renewed vitality. We invite you to explore their testimonials and learn more about the transformative power of Tirta Spa."

My friends and I were referred to this place through the females in our travel group. The trip to Tirta Spa took us into a tranquil and peaceful rural location of Boracay Island, where we were greeted with refreshing beverage upon arrival. En the owner went through a detailed step-by-step description of the packages and add-ons. I selected the Hot Body Wrap and Oil massage. Upon entering the Villa, we were greeted by our masseuse who took care of our needs. The rest of the experience was just out of this world and we all exited with smiles on our faces. Would highly recommend if in need of a full pamper!

From the moment you arrive, you realize that this place is a lot more than just a Spa. There is a deep sense of spirituality flowing throughout the facility, and the entire experience was able to put me in a deep relaxation and open up the mind. The staff were extremely well trained and friendly, the packages are explained clearly and flexible. I would recommend to anyone to try this and hope that the business expands internationally!

This place was absolutely tremendous. Wish they had one in Australia. It was a spiritual, soulful and grounding experience. Helped me release years of un-wanted negative thoughts I must have been holding on to. Very special place indeed. My wife and son loved the treatments too. The staff were simply the best.

Yes, this is where I felt my soul thanking me. They know the physical geography and the art of making there healing hands walking through it. The moment I stepped in to the welcome zone passing through the giant heavenly gates, I experienced a fragrant smile embracing me. "Gelian" was the name of the masseuse who did the excellent job to take me through the "renewal" process. And huge thanks to the owner Ms. En Calvert for extending a personalized welcome. I am really glad to know about Tirta in Boracay and will certainly be visiting during all my future trips.

Me and my boyfriend were hesitating to go there or not because of the very high price as the other spa and massage centers were very very cheap in Boracay. But after going there we understood that it worth every penny. The staff was very friendly and welcoming, massage therapists were soooo good and professional and were doing everything in harmony with each other as one person, the place was so clean and everything was managed and organized step by step. Amazing atmosphere and defiantly worth the experience…

In my two years of working here in Boracay i've always wondered what it looks like inside and how their massage services are and just a few days ago I had my first with them (my first also to write a review on trippy which means i really like the spa:) Upon arriving, the ambiance was really pleasing to the eyes and very relaxing. I forgot to get the name of the lady who welcomed us but she was the one managing the spa- she was very pleasing and I can say has good customer service. The massage was very good as well as the body scrub and Neil/ Nell (im not quite sure) was making sure im comfortable. Overall, I highly reccommend Tirta Spa, services they render are worth it!

Tirta is the best spa I have ever visited in my entire life. The place is super huge and the environment is totally perfect and peaceful. The therapist was also very professional and friendly. Highly recommended! Much gratitude. I love Tirta and I gave 6 stars to this spa!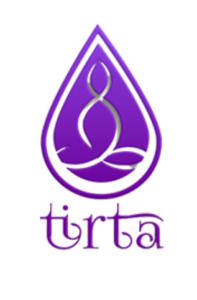 Need to relax away from busy Boracay? This is your place. Very good value considering the quality of treatment and products used. Very peaceful. A must visit if you enjoy serene massage treatments. Many thank

You should definitely visit Tirta Spa during your visit to Boracay. Everything was incredible, from staff to the location, aura and etc. Absolutely value for money!!!

Without a doubt the best massage experience I had. Very professional and educated employees. The setting is really nice and makes you enjoy the massage even more.

My wife and I went to Tirta Spa yesterday and both got 2 hour massages. It was amazing. The people were nice, the service was top notch and the spa grounds were simply beautiful, quiet and calming. We were taken to 1 of 3 villas which had a water feature on one whole side, a shower table, a huge bath, a nice sofa to start the whole.process off with a foot bath, and of course 2 massage tables. The decor was very nice, with burning incense and chimes / gongs to start and finish the massage. We have been to Bali 5 times, and this property was so nice it brought me back again! The massage itself was amazing. The therapist worked with great pressure and made sure I was comfortable.

We booked the couples retreat and it was an absolute treat! It started with a ginger and turmeric body scrub followed by a wash down in the Vichy shower and finally the most incredible massage I have ever had. It is a bit pricey but if you want to be completely pamper it's definitely worth it 🙂 the therapists were fantastic and very attentive, I even got my hair braided whilst I waited between treatment and a cute flower on top 🙂

My wife and I went for the three hour Couples Treatment in the evening. We arrived before sunset. I handled the reservations a few days beforehand so my expectations were extremely high based on the reviews and the photos… Even I was pleasantly surprised at just how beautiful this urban oasis truly is! Beautiful and Peaceful beyond compare. Definitely the Yin to Boracay's Yang! The oil's and the tea's are fine quality. The greetings, the exfoliating treatment, the shower and the massage, were all excellent; all of which you'd expect at these rates. What truly sets this place apart from anything we've experienced are the grounds, our personal villa and the bath. What an experience! We were blown away and we hope we have a chance to go back again some day.

My partner and I were initially a bit reluctant to try out the spa because it was on the pricier side. In fact, the only reason we ended up going to the spa was because it was our last night there and every other spa was fully booked. But in hindsight, I'm so glad that the others were booked out. We went to the spa with the intention of only trying out their Tirta Signature Massage but ended up going for the Couples Retreat Package. It was indeed amazing! It included a foot spa, body scrub and shower, bath and massage. The therapists were extremely professional, the ambience was amazing and the massage was divine. The villa that we were treated in was also beautiful and the entire package is an experience in itself. Definitely worth the price and I would recommend it to anyone who goes to Boracay who is willing to spend quite a bit on a spa experience.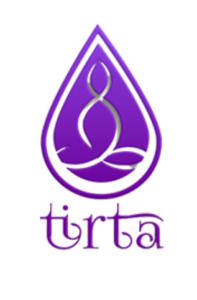 From the moment we(group of 3 ladies) arrived at Tirta Spa, we were transported into a world of peach and serenity. The ladies were very welcoming. After we decided on our treatments were were whisked into our own private room where are 3 hours worth of treatments begun. There were 3 of us in the room with 3 therapists but throughout the whole treatment we did not hear or feel anyone else was such the professionalism. The treatments were heaven from the body scrub, the the vinci shower, to the massage to the facial. We didnt want to leave. woorth every cent, and we all cant wait to return.

You have to trust when they are certified as the world award winning spa.. We just gave ourselves to the place and came back so satisfied.. Staffs are friendly and the place is so peaceful.. Vichi shower is a unique must try..

This is it! This is the ultimate in relaxation and comfort. The staff here goes above and beyond to give you the BEST experience you could ever have in a spa setting. The grounds and location are beautiful, first off, and it's an oasis from the hustle and bustle of the streets. I had a 3.5 hour treatment and have NEVER felt so wonderful. The staff just really wants you enjoy the services they provide. The birds chirping and the tranquility of the private villa are unmatched. I have been to 15 countries so far, and have never experienced something so remarkable as Tirta. Treat yourself to Tirta, you deserve it! This place is the best or nothing and they are consistently the best.

This is our third time enjoying the spa services of Tirta. It's been 3 years since the last time we went to Boracay and as I have mentioned in my last review, this is one of the things you must do when you're in Boracay. My wife and I both had the Puka Shell Combination massage, she had this treatment last time and was so looking forward to have this again, I on the other hand will be my first to try this out as she was telling me how relaxed she was after the massage. As a returning guest, we we're treated and welcomed by their friendly staff and was given the time slot available for the evening (they do not accept reservation unless you pay in advance). Our therapist as usual, lead us to our villa this time the Indian Room, and there had our foot cleansed before heading to our massage beds for our treatment. The massage was definitely worth it, the therapist are very well trained and know where you pressure needs to applied. I felt very relaxed as usual right after and it manage to loosen the stiffness that i was feeling at that time. I will say that Tirta will always be a part of my must do every time I go back to Boracay.

My wife and I booked a four hour couples treatment in one of their three private villas. Sure, it's a splurge, but you're on holiday, right? Absolutely fantastic the entire way through. Quiet, tranquil, and very skilled staff. And yes, we did the milk bath in a tub full of fresh flowers! If you're on the fence, just book it already! Maximum brownie points with the SO. Oh, and the place looks just like the pictures on their website. No false advertising here….

To my mind comes a single word to describe my experience "excellence". This spa is full of exquisite details. You are transported to a serene and exotic place as soon as you arrive. It does have a wow factor. The spa offers villas. Each one has a unique decoration. I was given the Thai villa. I picked the "Secrets of Egypt" package. I spent 4 hrs with my therapist. It was the most relaxing and rejuvenating spa experience I have ever had. Everything was done to perfection. Best spa ever.

I took the Egyptian Milk Bath which took us about five hours. It was a bit pricey, but I understand why this spa is expensive and definitely not your average spa. Everything was great, and I felt that the price was well worth the amazing spa experience. Thanks to the spa staffs for their expertise, warmth and professionalism, I felt my senses were rejuvenated.

I cannot rate Tirta Spa highly enough!! From the moment my mother and i stepped foot on the premises we were treated with the highest service. I have worked in hospitality and retail and know that quality customer service is very hard to find. In saying this, i cannot flaw Tirta Spa! All staff, both receptionist and therapists spoke with calm and soothing voices and were highly informative. Everything was so thought out down to the tinest detail!! Oh and i cannot write this without mentioning their delicious local lime ice tea… it is absolute heaven (i was given one at reception and another during my milk bath). My mother and myself had a 4 hour treatment each called the secrets of Egypt It was 13500 php and worth every penny!! I have never felt so relaxed before!! I was in a deep serene state. Both my mother and myself found this experience to be the highlight of our trip. I recommend tirta spa 100%